Meet Our Team
Thomas A. Gray, MBA | Financial Advisor/Managing Partner/PIM Portfolio Manager.
Tom is principal and co-founder of Riviera Wealth Management, and works one-on-one with the firms' clients to help them make smart choices about their financial decisions. Tom has been quoted in Morningstar.com on portfolio management techniques, and brings a quarter century of wealth management experience to the firm. He has advised literally hundreds of affluent families on financial, estate, and retirement strategies that may impact their future wellbeing.
Tom enjoys working with people who have saved diligently for retirement, and now seek professional money management and financial guidance. Tom received his bachelor's degree from UC Santa Barbara where he also completed course work for a master's degree in economics. He later received his MBA from USC's Marshall School of Business.
Tom is active in charitable and civic causes, and is a member of the South Bay Estate Planning Council, the Rotary Club of Torrance, and a Board Manager of the Torrance YMCA. He is an instrument rated private pilot and also spends time playing golf as often as he can!
Tom can be reached at ext 15 or by email at tom@rivierawm.com
Christina Jesperson | Financial Advisor/Managing Partner/PIM Portfolio Manager.
Christina is principal and co-founder of Riviera Wealth Management (RWM). She is a PIM Portfolio Manager and a member of RWM's Portfolio Investment Committee and consults with the firms' clients to help them achieve all that is important to them. She takes a comprehensive approach to her clients' wealth management by guiding them the myriad and often-times complex financial choices that must be made.
Christina specializes in working with people nearing retirement, or currently retired. Because of this, she can offer tremendous value and insights. Christina earned both her bachelor's degree and master's degree from the University of Northern Colorado.
She was asked to attend the "Ladenburg Institute of Women and Finance." Christina served as a mentor to less experienced women advisors in the program.
Christina currently serves on the Board of Directors for Pediatric Therapy Network. She previously served on the Board of Directors of both the Financial Planning Association and the Breast Cancer Network of Strength. She also served as Vice President of Las Candalistas - a South Bay philanthropic organization.
Christina resides in Redondo Beach where she enjoys cooking at home, exploring new local restaurants, reading interesting books, and playing golf as often as she can!
Christina can be reached ext 14 or by email at Christina@rivierawm.com
Kevin Terao, CFA, CFP®| Financial Advisor/PIM Portfolio Manager.
Kevin is RWM's Investment Operations Manager which entails a comprehensive overview and control of the firm's asset allocation strategy, managed account portfolios, and our proprietary Tactical Asset Allocation Portfolio Strategy – TAAP Strategy. He is also a PIM Portfolio Manager and a member of RWM's Portfolio Investment Committee.
Kevin utilizes a variety of sophisticated financial analysis and screening programs, and conducts stock, bond, and exchange traded fund research for review by the investment committee.
Kevin is a graduate of USC's Marshall School of Business and holds series 7 and 65 FINRA licenses. Additionally, Kevin obtained the Chartered Financial Analyst (CFA) designation, and the CERTIFIED FINANCIAL PLANNER™ (CFP®) certification.
Kevin can be reached at ext 12 or by email at kevin@rivierawm.com
Nadia Antii, MBA, CRPC®| Financial Advisor/PIM Portfolio Manager.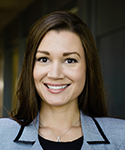 Nadia Antii, MBA, CRPC® has been involved in the financial services industry since 2006. She has worked as a residential loan officer, equity derivatives analyst, and professional financial advisor, and therefore can provide expertise on a wide range of financial issues.
Nadia has held financial positions with Fidelity Investments, Goldman Sachs, and Wells Fargo Advisors before joining Riviera Wealth Management. This industry experience enables her to work one-on-one with clients to develop strategies designed to help build wealth, preserve wealth, or create income streams they cannot outlive. She is constantly looking for smart ways to help her clients achieve their short and long term financial goals. Once a plan is in place, Nadia's clients appreciate her diligence and follow-through to help keep them on track.
Nadia received her degree in Economics and Business Management from the University of Utah, and an MBA from Westminster College. She holds series 7, 63, and 66 Finra registrations, in addition to the Chartered Retirement Planning Counselor (CRPC®) certification.
Nadia lives in Redondo Beach, CA. When not helping her clients, she is very busy with local non-profit organizations. She is a member of the Professional Alliance at Torrance Memorial Hospital, and in leadership positions with the Chamber of Commerce. In 2018, for her contributions and involvment in the community, Nadia was named "Ambassador of the Year" by the Redondo Beach Chamber of Commerce!
Nadia can be reached at ext 18 or by email at nadia@rivierawm.com
Judy Tapia | Client Account Manager.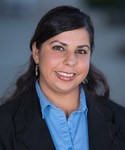 Judy is responsible for the daily opening and maintenance of client accounts as well as administrative logistics for our firm. Her duties include tracking all incoming and outgoing monies/accounts, and the monitoring of outside investment companies to help ensure that client accounts/transfers are accurately processed. Contact her to set an appointment, inquire about your account paperwork, or update your personal information. She is the "glue" that makes for a smooth running professional office.
Judy can be reached at ext 10 or by email at judy@rivierawm.com
Albert Scudder Jr. | Research Analyst.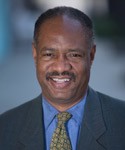 Al brings to us a quarter century of investment/trading/financial experience. His resume includes positions as Senior Equity Trader for six money managers in the area of small/mid cap stocks. He has also been affiliated with several bank and trust companies managing client accounts.
Working internally with Riviera Wealth Management's Investment Operations Manager - Kevin Terao and the RWM Portfolio Investment Committee, Al performs technical research and fundamental analysis for the Tactical Asset Allocation Portfolio (TAAP) Strategy. This research is evaluated by our team's portfolio managers during the security selection and on-going management process for advisory accounts.
A graduate of Ohio State University, Al is involved with a number of local youth and non-profit organizations.
Al can be reached at ext 13.